[ad_1]

ISLAMABAD: The members of the opposition protested in a different way in the Parliament on Wednesday when MNA Shazia Marri sat down wearing a garland of fruits and vegetables while Pakistan Tehreek-e-Insaf's Hamid-ul-Haq ripped off his shirt.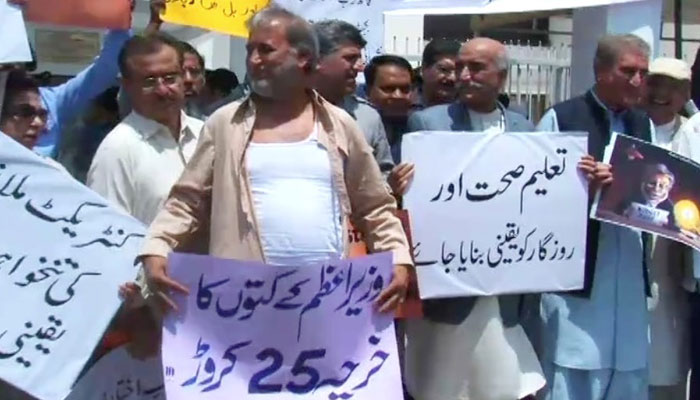 The commotion started when Minister for Finance Ishaq Dar was addressing the National Assembly. Opposition party members left their seats and gathered near the speaker's dias, protesting the absence of Prime Minister Nawaz Sharif from the session and policies formulated under the new budget.
The opposition members demanded the prime minister should have been present at the session to apprise the House of the output of his recent visit to Saudi Arabia.
Later, they walked out of the assembly hall and locked the main gate of the Parliament.
[ad_2]

Source link
TRENDING NOW: